Skill Share Breakfast | Successful Networking on- & offline
In life it's all about relationships, networks and the people we meet. Some inspire us, with some we connect instantly and others we try to change the table and get out of the conversation as soon as we can. Fact is, whether you start or have a business up and running, without reaching out and making connections the business will not go off the ground and fly, no matter how excellent you are in what you do.
Things change in business over time and so has also changed the way how we interact, network and present ourselves, be it ON or OFFline. Today the more you can be yourself and communicate authentically, the more people will trust you and therefore start doing or be in business with you.
Can we learn to be an authentic networker? Can we learn to interact professionally ON- and OFFline with authenticity?  
The answer is: YES, of course you can.
Alexandra Fingerhuth-von Muralt & Michel Jenal, both entrepreneur, business owner, consultant & coach, have not only experienced this but live by these values and approaches offered in this unique Skill Share Breakfast.
Alexandra uses these approaches, applies them and preaches them for quite some time now, does have success stories from various individual and corporate clients using their networking-opportunities not only in in-person-situations but more and more in the virtual world i.e. LinkedIn & Facebook. And: Thats also how she made her own Papillo HR-Support Business fly within a short amount of time, by an authentic approach of networking in the real and virtual world.
The same goes for Michel. In his various roles he applies all those authentic networking-techniques in his day-to-day-life and has many success stories to share.
A Summary of 'Be Successful with Authenticity – ON and OFFline'
Why – authenticity is the core for successful business relations and the future in meaningful networking
How – through interactive circles and workshops in sharing the skills, knowledge & experience to be authentic ON and OFFline
What – our approach is defined by a pragmatic understanding, joyous playful training and incorporating networking skills ON and OFFline
We're looking forward to sharing and engaging at this workshop with you.
Cordially,
Alexandra & Michel
—
About the hosts
Alexandra Fingerhuth-von Muralt defines herself as an Entrepreneur, Zurich-Native and Wife. She founded her business Papillo HR-Support 2012, is a proud member of the Pioneersclub Zurich, Initiator of the VFU-Business Lunch, Mentor at University of St. Gallen (HSG) and last but not least is keen on also having a nice adventurous private life.
More on http://www.papillo.ch/ueber-mich-kontakt/
or https://www.linkedin.com/in/alexandrafingerhuthvonmuralt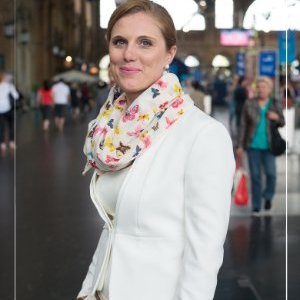 Michel Jenal is Coach, Founder and Owner of Munay Consulting GmbH. Some also know him in the role as Strategic Community Leader at the Impact Hub Zürich. Basel-Native, internationally-proven leader and father are other words describing him.
For more see also http://www.munayconsulting.com/
or https://ch.linkedin.com/in/micheljenal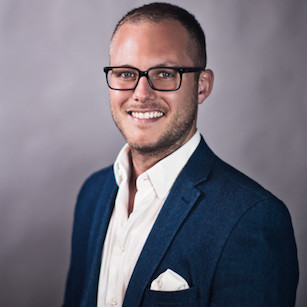 Other Skillsharing Events